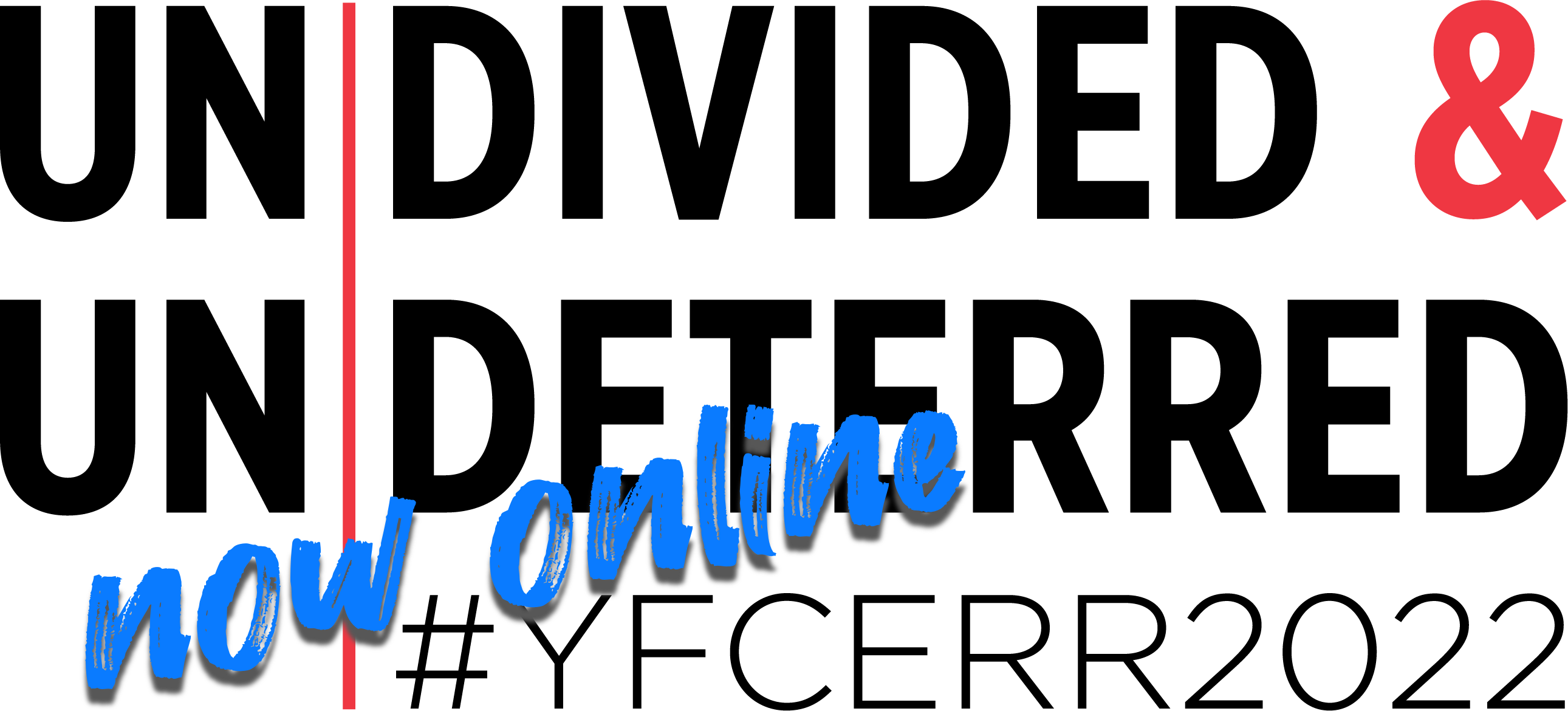 In a world of hyper-individualism where the cultural mantra is "you do you and I'll do me", we take a distinctly counter-cultural approach. Our choices and life circumstances don't define us. Rather our relationship with Jesus does. We are children of the Living God, one in His name, bound together by His Spirit. We are Undivided.
Achieving our mission of "Every Young Person Fully Alive in Christ," has never been more difficult: over the past 18 months, COVID has significantly impacted our ability to build relationships with young people and share the love of Jesus with them. But we are reminded of Jesus' own words, "I have told you these things, so that in me you may have peace. In this world you will have trouble. But take heart! I have overcome the world."  [Jn. 16:33 NIV]. And so, we are Undeterred.
Dustin Boreland from Reach Montreal, will dive into our theme of Undivided & Undeterred, and how our community can come together and be focused on our mission, even in such divisive times.
Location: Virtual Only

Dates: January 24-26, 2022
Time: 1-4pm ET
An additional day has been added for Wednesday Jan 26th, 2022 which will include a panel discussion on innovative ministry during the pandemic, Prayer and Lectio Divina!
Registration Fees
With the rise of COVID across the country, 2022 is starting off a bit more bumpy than we had hoped. But let's remember: Our God Reigns!
To encourage you as you start your year, our national leadership team and your local chapters have agreed to underwrite the cost of this event making it FREE for any who want to attend. Cool, eh?
Looking forward to seeing you there!
Remaining Undivided and Undeterred in our mission to reach Youth for Christ!
Note: You will still need to register to receive the link to the online event!
Registration closes January 20, 2022 at noon
If you have any questions, please contact Teri Overton at the Highlands YFC Office:
toverton@highlandsyfc.com
(519) 941-0690